30 September – 19 November, 2022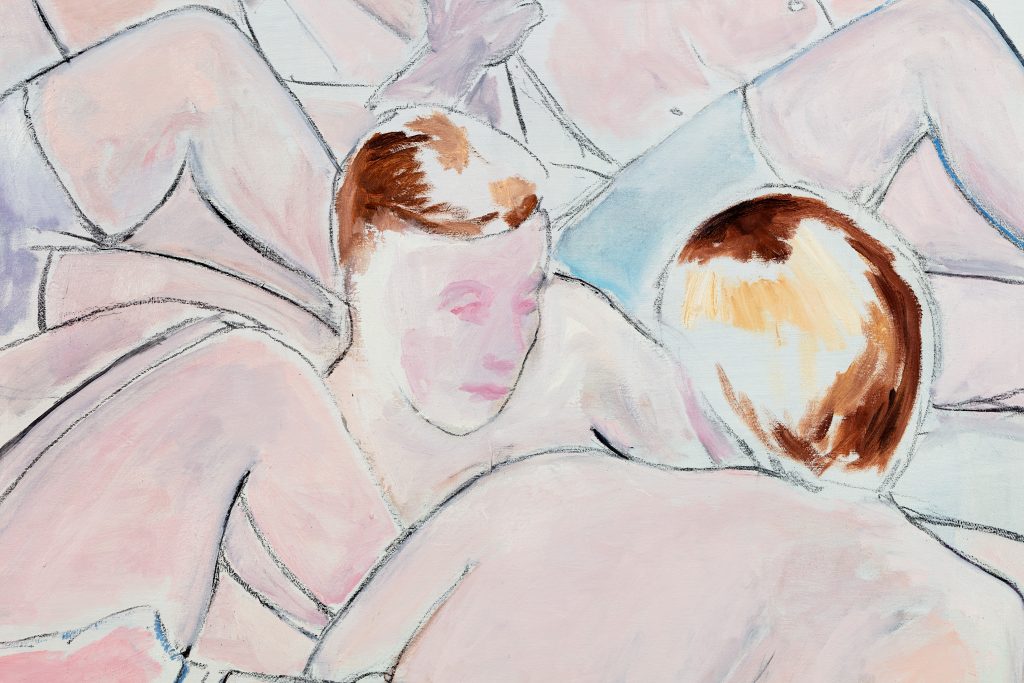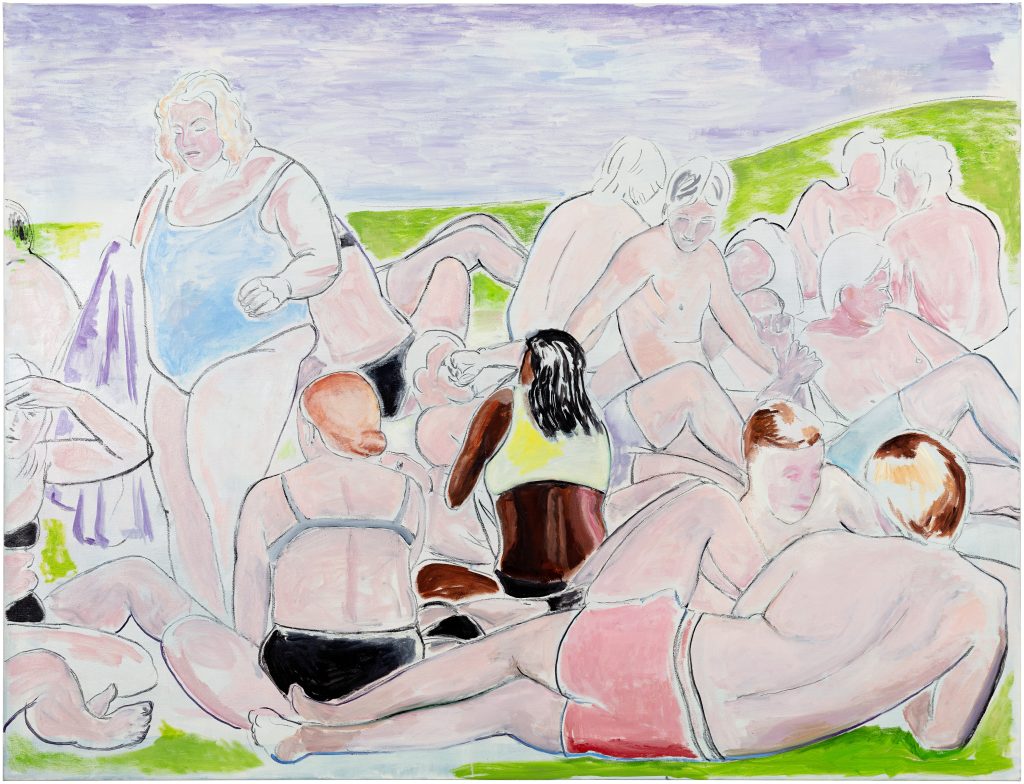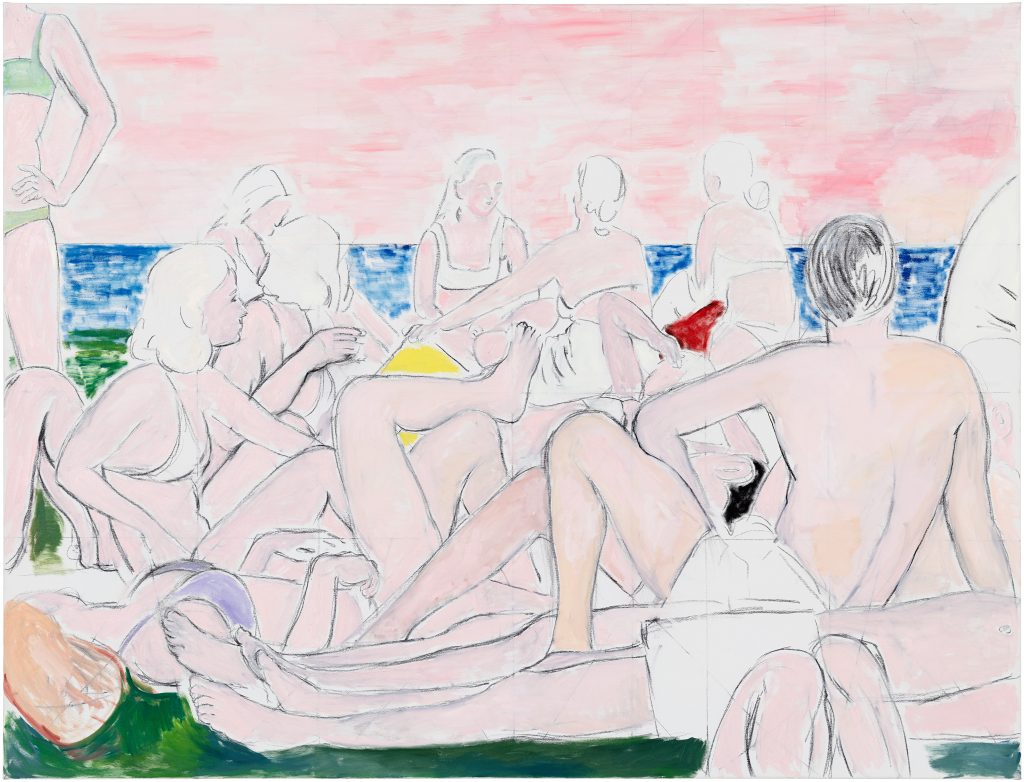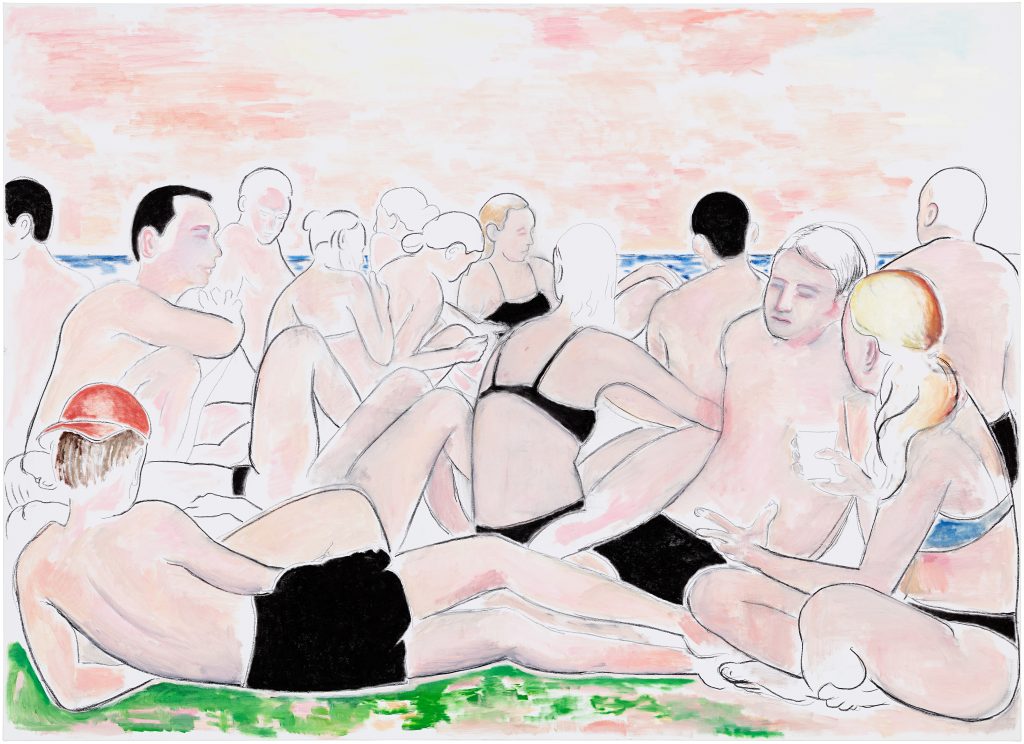 Text from OSL contemporary website
Thorbjørn Sørensen
A Warm Afternoon
OSL contemporary is proud to present Thorbjørn Sørensen's first solo exhibition at the gallery.
A Warm Afternoon
– Text by Mathilde Carbel
It might be considered somewhat unpopular to claim that art is a language of its own. Like mathematics is considered to be a universal language, with its own grammar and structures, so too is art. And within this language, the dialect of painting has its own place and history. Thorbjørn speaks the language of painting with its generous and open-ended interpretations. With painting, the narrative doesn't follow a sequence or a straight line; in painting you get the whole image and the entire story all at a glance. And then it is entirely up to you 'the viewer' where you focus your eye and what story you then structure for yourself – a rather democratic encounter with the tale being told.
There is an allure to the very 'flatness' of pictures that always point to the boundaries and limitations of the equation of an image – especially with painting. If you break down the word, it literally spells out a pain-ting – a painful thing. It requires acute attention not only to the thing one is depicting but also to just how it is depicted and to what exactly makes its way into the image and the frame and what doesn't. That is some serious rendering and editing which serves us with a picture or a story told, layer by layer, always intentionally crafted. These pictures are like still life paintings of people instead of fruits, feathers, and furniture; begging you to pay attention to the light, the specific layers of colour, and of the composition within the margins of the frame. The slowly crafted snapshot of something witnessed, reconfigured, and then depicted. But at least, the whole sequence and the selection is right in front of your eyes all at once. Stein once wrote, "To-day is every day. Caesar can say that every day is to-day and they say that every day is as they say." (1).
Be that as it may, these paintings depict a warm summer day, as casual and "sketchlike" as you might say. But with Thorbjørn's welcome to a warm afternoon, there is little doubt that the smallest pleasures in life shouldn't be ignored too soon. There is a sense of celebration of the simplest pleasures in bodies and of people laying entangled amongst each other in close proximity. Like snakes or eels stretching for the sun, intertwined or woven into an accidental configuration, resulting in a collective body that wasn't or isn't always a given. A small delight and a rare sight, but nonetheless a reminder of the fragility of our community represented in a well-crafted composition.
---
(1) Poets on Painters, 1988, Pictures, lecture by Gertrude Stein pp. 96.
---
Thorbjørn Sørensen (b. 1961) lives and works in Oslo and is educated at the National Craft and Art School (1982– 1986) and the Academy of Fine Art, Oslo (1987-1991). Sørensen works in the tension between naturalistic watercolors and figurative works over to fully abstract paintings. From his studies to the present day, the search for painterly possibilities has been an ongoing motivation. Motives are often inspired by day-to-day life and over-looked daily scenes in nature and objects around us. The works are distinctly relaxed and playful but do at the same time contain strong subtle references to the history of painting.
Mathilde Carbel (b. 1990, Denmark) lives and works in Oslo. Studied at CAFA, Central Academy of Fine Art, Beijing, China, and later at Goldsmiths College, London, UK. She has exhibited at Destiny's Atelier and at ARIEL, Feminisms in the Aesthetics in Copenhagen, and has primarily been working at Kunsthall Oslo since 2016. (2016-2022)